How Can Estrovera Help You?
Hot flashes reduced from 12 to 1.5 per day after 12 weeks of use. Significant
results have been seen in just 4 weeks! Estrovera uses an exclusive special extract of Siberian rhubarb, as recommended on the Dr. Oz show.
Siberian rhubarb has been clinically tested and shown to significantly reduce daily menopausal hot flashes with just one tablet a day. Results are comparable to hormone therapies. Hormone Therapies saw a 75% decrease in hot flashes while natural Siberian rhubarb
demonstrated a 72% reduction of hot flashes without the side-effects of hormone therapy. Estrovera has unprecedented long-term safety and efficacy results.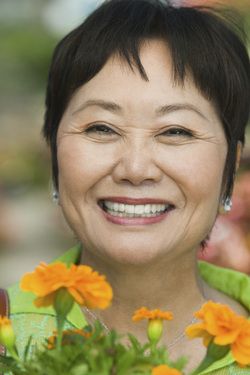 In Clinical Studies Siberian Rhubarb Extract Demonstrated Relief For A Wide Range Of Other Menopausal Symptoms, Including:
-sleep disturbances
-depressive mood, irritability, and
-anxiety
-physical and emotional exhaustion
-joint and muscle complaints
-urinary tract symptoms
-vaginal dryness